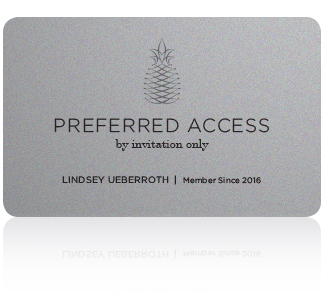 How Can We Help You?
Contact our VIP Desk with your dining, spa, golf, or events request
Our VIP direct-call line and team are awaiting your requests and are excited to assist you in
securing an outstanding visit with high-touch servicing and added benefits.
To engage the team, please contact the Preferred VIP Access Concierge Team at your regional
phone number or email listed below. Our team will follow up with you within a business day.
US +1 855 384 7268
UK +44 (0) 20 7440 0330
Asia +852 3115 7778
Email: preferredaccess@preferredhotels.com