We are excited to share with you Preferred Hotels & Resorts' Integrated Marketing & Communication Calendar for 2023!
This calendar will be updated quarterly with new Marketing, PR, Social Media and Brand initiatives. 
Review the Integrated Calendar HERE to be up to date with upcoming Marketing & Communication initiatives and to take advantage of opt-in opportunities.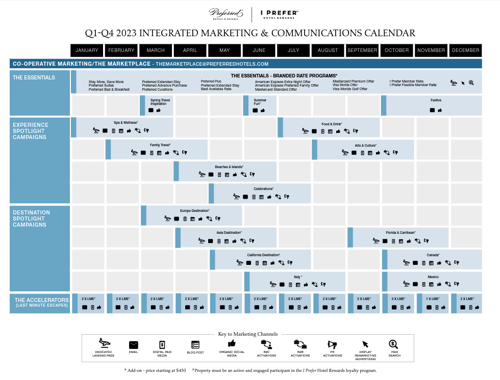 Useful Links: